Free Products - What!
Dungeon Lair 0 Comments December 20, 2021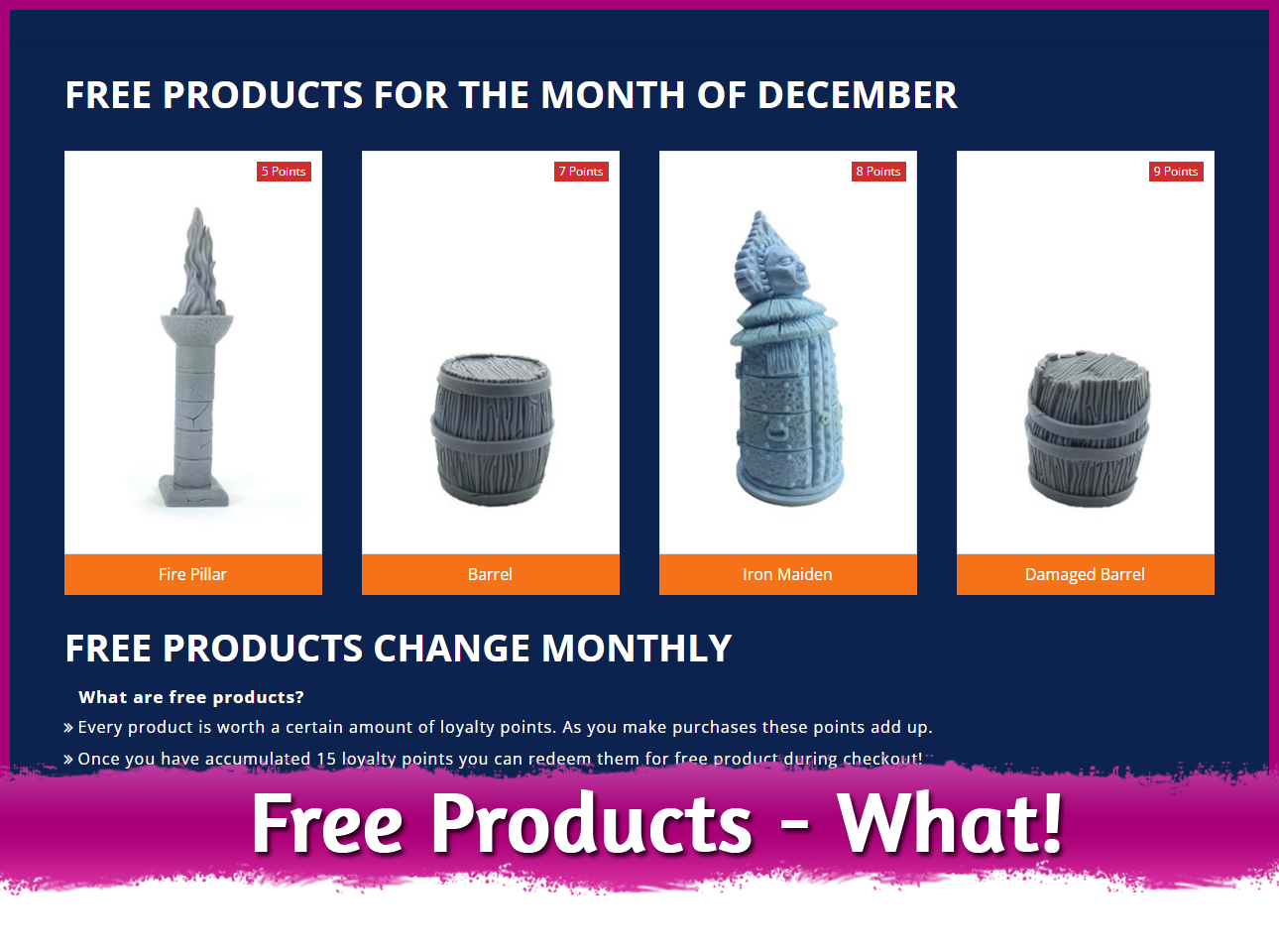 What are free products you ask? Well, let me explain...
Through your activities and interactions with us you'll receive loyalty points.
For example, when you register an account, submit ideas, signup for our newsletter, or make purchases, you'll receive loyalty points.
The more you interact with us, the more loyalty points you'll accumulate and the more free products you'll receive!
Once you have accumulated at least 15 loyalty points you can redeem them for free product during checkout.
Note, you can only accumulate loyalty points when you have a registered account and are logged in.
To learn more about loyalty points - click here.
To see the free products being offered this month - click here.